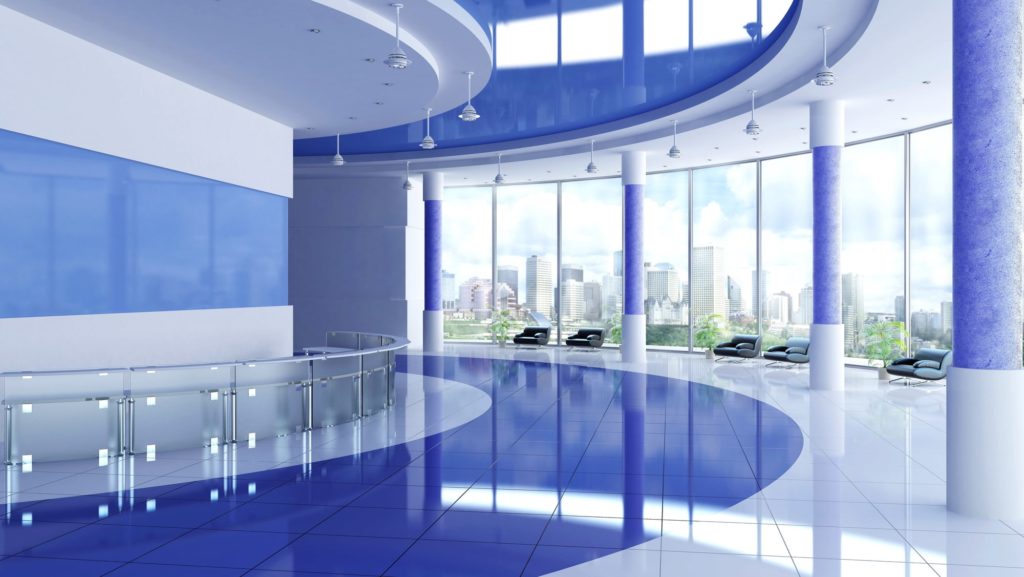 Color backed glass is undoubtedly becoming a popular decorative choice for many commercial and retail spaces today. The glass is a preference for most businesses mainly because of the sleek looks that it offers. Installing color backed glass and mirrors in your business could significantly transform the ambience of the spaces.
The Importance of Color Backed Glass and Mirrors
Unlike ordinary glass, color backed glass has a unique appeal with clean lines and exquisite looks that will instantly attract attention on sight. Nevertheless, the following are the key benefits of color backed glass.
Stylish and elegant
The glass is painted on one side, which enables the glass to easily stand out. The colors are applied using a specialized heat treatment process that creates a unique decorative aspect to truly transform the feel of your spaces. As a result, you get a distinctive centerpiece that infuses the beauty of the colors with the clarity of glass into your spaces.
The stylish and elegant appearance of color backed glass can significantly improve the image of your business and impact a good customer perception. That could enable you to easily attract more clients to the premises.
Versatile
Color backed glass and mirrors come in bespoke designs and colors to complement diverse commercial spaces. You can opt for rectangular, oval, square, round, trapezoid or other custom styles based on the kind of décor statement that you want to express to customers. Besides, the glass and mirrors are also painted with different colors to choose from.
The diverse sizes, shapes and colors of the glass offer greater flexibility in their applications. It enables you to easily get just the right color backed glass and mirrors for your commercial or retail space.
Low maintenance
This is another reason why you should consider installing color backed glass and mirrors in your business. Taking care of this type of glass is very easy with just ordinary cleaning techniques. Wiping the glass with a soft cloth and water is enough to maintain its smooth feel and shine. Besides, the heat treatments used in applying the colors ensures no discoloration or distortion of the colors over time.
Applications of Color Backed Glass and Mirrors
The versatility, elegance and low maintenance of color backed glass and mirrors earn them a top spot in many commercial and retail applications. This type of glass has immense practical and aesthetic benefits that can transform just any modern commercial space. They are mainly recommended for office complexes, hotels and restaurants, beauty and massage therapy parlors and hospitals. They also look stunning on the entry lobbies of business complexes.
Get the Best Color Backed Glass and Mirror Installation Singapore
Now that you understand the importance and applications of color backed glass and mirrors in commercial premises, all you need is a trusted partner to deliver the right products and install them onto your premises. At Glass Expert Singapore, we focus on making sure that you get the best color backed glass installation solutions for your commercial or retail establishment in Singapore.  
We understand that many business owners often have problems with choosing color backed glass and mirrors. Our company works with industry leaders in the design and manufacture of color backed glass and mirrors to enable you get top notch quality products. Our personnel will assist you to select the most suitable color backed glass styles, colors, sizes and shapes that complement your spaces and business theme.
Our company serves business owners, architects and interior designers with a guarantee of the best workmanship that will surely surpass your expectations. In every project, we always strive to deliver personalized color backed glass installation services tailored to the unique ambiences and set ups of every commercial space. Glass Expert Singapore emphasizes custom installation that will enable you to harness all the aesthetic and functional benefits of color backed glass.
Our commitment to every client is the prompt delivery of a personalized color backed glass installation service. We are always keen on completing all projects within the given schedules so; your business activities are not disrupted in any way. Besides, our rates are best suited for every budget. Get in touch with us today for quality commercial color backed glass and mirror installation Singapore.