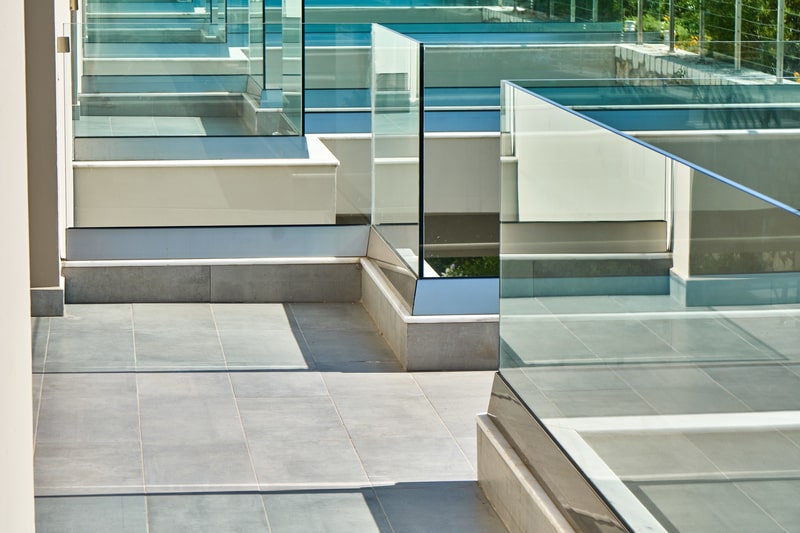 For many years, glass fences were only reserved for the rich that owned upscale homes in the suburbs. However, the trends have significantly changed today and glass fences are swiftly becoming a staple in most residential establishments across Singapore. Glass fences offer durable and un-obstructive barriers with exquisite aesthetics that will not only transform the overall appeal of your living environment but, also improve the overall value of the property.
Benefits of Glass Fence
There are many reasons why an increasing number of homeowners and property developers are opting for glass fences in residential establishments. The following are the key benefits of glass fences that make them a great option for residential spaces.
Outstanding aesthetics
Unlike other conventional fencing alternatives, glass fences also double up as design elements. Glass is a material associated with unique style and luxury, which will also positively reflect on your yard and the entire home. Installing a glass fence could be a smart move towards transforming the overall appearance of your property.
They can effortlessly infuse a sense of elegance and luxury to make your home more attractive. Besides, glass fences can also create the illusion of space, making your yard to look more spacious. That will also significantly improve the overall appeal of the home by creating a modern styled living space.
Unobstructed views
Another benefit of glass fencing is that it offers better visibility of the different features and external parts of the property. That can go a long way in promoting safety since it enables you to clearly monitor every activity outside the home. For instance, a glass fence can enable you to keep an eye on kids as they play outside to avoid accidents and injuries. Coupled with the scenic views, glass fences have greater functional value in living spaces.
Adapts to diverse environments and landscaping designs
Compared to wood, concrete and other fencing materials, glass is highly adaptable to diverse environments and landscaping designs. That makes it quite versatile when it comes to securing different sections in residential property. The fence comes in numerous customizable options including framed and frameless glass.
Nevertheless, the subtle design of glass fence enables it to easily blend in with different environments and landscaping features. Whether you use them as they are or combine them with other materials, glass fences never fail to portray a harmonious feel in every setting.
Durable and easy to maintain
The durability and ease of maintaining glass fences is another major reason why many home owners and architects recommend them. The fence is accorded sturdy construction that enables it to effectively withstand the changing weather and environmental conditions outside your home over time. The added glazing and surface protection for the glass also enhances the overall resilience and longevity of the fence.
Glass fences are also very easy to clean and maintain. Preserving the condition and looks of glass fences only require regular cleaning using water and detergents. As a result, installing a glass fence can also enable you to significantly reduce the costs of home maintenance.
Applications of Glass Fence
Glass fences are highly versatile, which means they can be installed in different external spaces in residential environments. A majority of homeowners often erect glass fences around swimming pools but, their applications also extend to gardens, landscaping and other similar external structural features.
Get the Best Glass Fence Installation Singapore
You can only experience all the benefits of glass fencing discussed above with quality glass fences and custom installation. At Glass Expert Singapore, we are the trusted partner that can offer you the ultimate glass fence installation solutions for your home in Singapore. We serve all kinds of residential developments including private homes, HDB and others.
Although we only specialize in the installation of glass fences, we understand the importance of investing in quality glass products. Thus, our company works closely with reliable suppliers of glass and mirror products to enable you get the best quality and suitable glass fences for the intended applications in your home.
Our company focuses on custom glass fence installation tailored to the specific requirements of the client and the structural implications of every home. We have in-house glass experts to install the glass fence on the designated areas at your convenience. Talk to us today for custom glass fence installation Singapore.