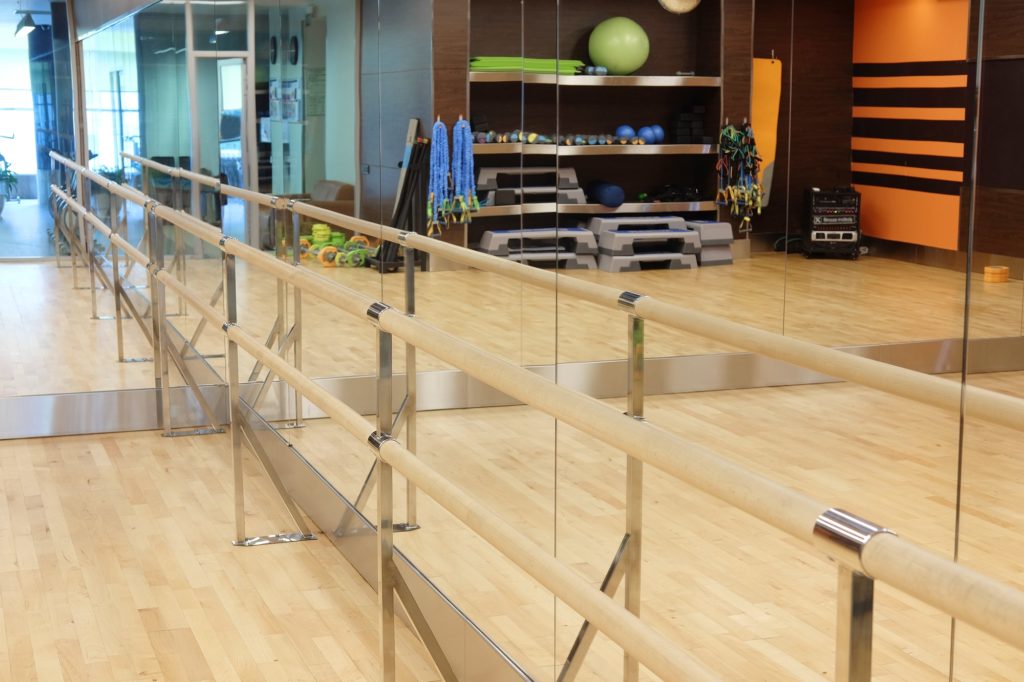 Whether you are setting up a new business space or remodeling an old one, adding wall mirrors can be a great way to transform the looks. Custom wall mirrors offer significant decorative value that can easily a spectacle across your spaces. However, there is a lot more that you can achieve by installing custom wall mirrors in your commercial or retail premises.
Benefits of Installing Wall Mirrors
The primary reason why most people use wall mirrors is to check themselves when shaving, applying make-up or dressing. But, such often applies only to residential settings. The following are some of the unique benefits of having wall mirrors in your business space.
Makes spaces to look bigger and comfortable
No matter how they are placed across the rooms, wall mirrors usually create the illusion of space. If you operate a business in smaller rooms, adding wall mirrors can be a great way to make them look more spacious. You can also add wall mirrors to narrow hallways across the building.
Wall mirrors can also cover up flaws on the walls like stains, scratches, holes and other blemishes, thereby making your spaces to look more appealing. The reflective quality of mirrors also enables them to significantly improve the lighting across the rooms. That will no doubt enhance the comfort in your business spaces while also cutting down lighting bills.
Installing custom wall mirrors will give your customers the impression that you are committed to offering them the best shopping experience. That could positively impact on the image of your business, thereby encouraging more clients.
Exquisite aesthetics
The striking decorative element of wall mirrors is perhaps, the main reason why many people use them. Customized wall mirrors create a unique focal attraction that will truly elevate the feel and décor of your spaces. Even without other accents, wall mirrors can make your spaces to stand out in style. Besides, you can also use integrate wall mirrors with other accents and furnishings to create different ambiences.
Wall mirrors come in several optional measurements, shapes and designs that you can select based on the design requirements for the spaces and your expectations. Regardless of the size, shape or design of wall mirrors that you choose, their exquisite aesthetics always stand apart.
Additional security
Security is a top priority in every commercial establishment. And, installing wall mirrors can be a great way to enhance the security in your place of business. Installing mirrors along the hallways, corridors and other strategic sections of the building can help with monitoring the activities therein. As such, you may be able to timely spot incidences of burglary or customers having problems in sections of the building for immediate action.
Applications of Commercial Wall Mirrors
Owing to the numerous merits of wall mirrors explained above, they are ideal for a wide range of applications. Traditionally, the mirrors should be installed on the walls. The exact locations of the mirrors should depend on your decorative and practical needs. Commercial wall mirrors are mainly recommended for hotels and restaurants, beauty and massage parlors, office complex lobbies, shopping complex lobbies, clubs and bars.
Get the Best Commercial Wall Mirror Installation Singapore
The secret to bringing the elegance and functional benefits into your business space is with the help of a glass and mirror expert. And, Glass Expert Singapore is your number one stop-shop for personalized commercial wall mirror installation. We serve all commercial and retail establishments in Singapore, offering the best solutions for wall mirror installation.
By choosing our company for wall mirror installation, you are guaranteed the best assistance in finding quality wall mirrors for your spaces and budget. We work closely with leading glass and mirror manufacturers that can deliver top notch quality customized wall mirrors for your establishment. Our staff will guide you in choosing the right mirrors that will perfectly fit into your spaces and, also create the desired feel.
Another reason for working with us is because we have a well trained and experienced staff to safely and promptly handle your project. Our staff will perform all the installation procedures from start to completion at your convenience. Besides, we have the most competitive rates in the industry.
Talk to us today for reliable and affordable commercial wall mirror installation Singapore.