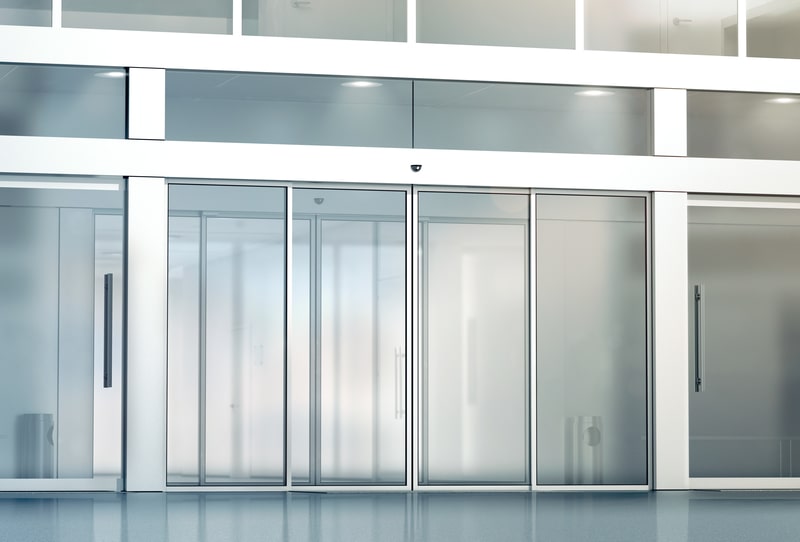 User-friendly and unobstructed access is important in every commercial or retail establishment. And, that is one of the primary roles of automatic sliding glass doors. But, there is also so much more that you can achieve by installing automated glass sliding doors in your commercial or retail premises.
Benefits of Automatic Sliding Glass Doors
To understand why many businesses today are opting for automatic glass sliding doors, check out some of their advantages below.
Convenience
There is a lot of convenience that comes with installing automatic glass doors. Unlike manual doors, these systems have automated functions that ensure ease of use. It offers hands-free entry, which will also make your business easily accessible to people with disabilities and the elderly. Even the workers will find it much easier to move around carrying heavy luggage.
Manual and revolving doors usually have a lot of congestion that could impact negatively on your business. The automated function of sliding glass doors ensures smooth flow of traffic through the entry and exit points, hence, greater convenience. However, the systems also offer the option of manual operation.
The fact that the doors are automated also ensures that customers can access the premises without always waiting for someone to physically guide them. With automatic sliding glass doors, you will not need to hire someone to constantly open and close the doors for customers. That could also save you some money on the side.
Energy savings
This is another reason why many business owners opt for automatic sliding glass doors. These doors are also highly energy efficient, significantly reducing the costs of heating and cooling. They will only open and close whenever people want to exit or enter the building. That prevents wastage of energy on air conditioning or heating to maintain the indoor temperatures.
Safety
Modern automatic sliding glass doors are designed and manufactured with various safety features including sensors, timers and wireless control. These features enable your staff and customers to safely access the different sections of the building.
Exquisite aesthetics
Installing automatic sliding glass doors on your commercial establishment will truly transform its overall image too. The doors come in unique styles and designs that will give your business an instant makeover. That will create a good impression of the business, thereby enabling you to attract more customers to the premises.
Applications of Automatic Sliding Glass Doors
Considering the numerous benefits of automatic glass doors discussed above, there is no doubt they are essential to every commercial and retail establishment. Although the applications of automatic sliding glass doors usually vary across various commercial and retail establishments, they are mainly suitable for restaurants, shopping malls, supermarkets and entrance lobbies for offices. Apart from just ensuring convenient access, they will also give your business a stylish modern appeal.
Get the Best Automatic Sliding Glass Door Installation Singapore
To experience all the afore-mentioned benefits of automatic sliding glass doors, you need high quality products and personalized workmanship.  Instead of worrying about how to acquire all that at once, simply talk to Glass Expert Singapore. True to our name, we are the professionals in glass and mirror installation that you can trust with your project.
We source automatic sliding glass doors from leading manufacturers that guarantee top notch quality, energy efficient and user friendly products. The products come in diverse optional sizes, designs and styles to choose from. As such, our personnel will first assist you in choosing the right automatic sliding glass doors for the entry and exit points to your business.
In our job, we understand every building is unique in terms of design. We also know that every business owner has unique expectations with regards to automatic sliding glass door installation. Thus, we focus on the provision of personalized automatic sliding glass door installation services tailored to your business goals and the design of the building.
Regardless of the design and size of your commercial space or accessibility needs, our company can guarantee the best automatic sliding glass door installation service. Besides, we have the most competitive rates in the industry so you get the best quality and prompt workmanship at a fraction of the costs.
Talk to us today for reliable automatic sliding glass door installation service Singapore.