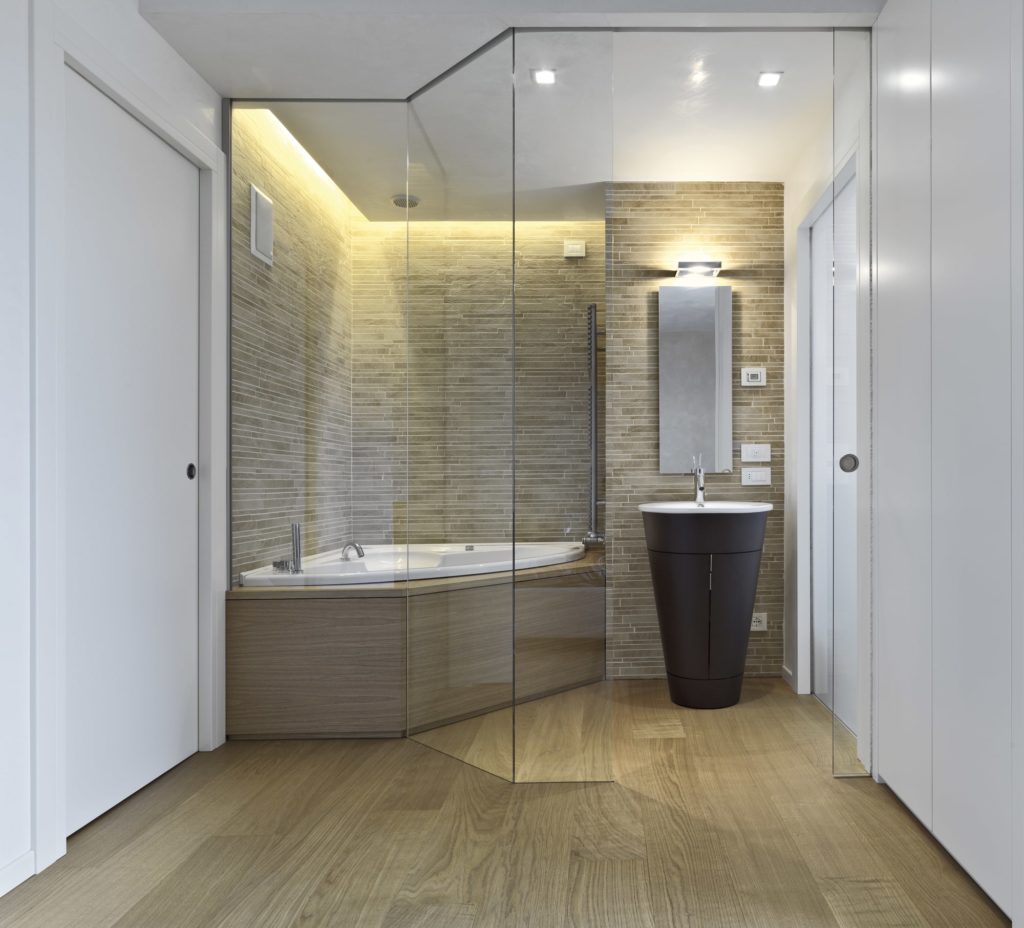 Glass is today one of the most popular interior design options for many home owners. It creates luxurious and elegant partitions that instantly transform spaces. Glass partitions offer durable and beautiful barriers to keep every space in your home cool and stylish. But, that is not the only thing that you achieve with glass partitions.
Benefits of Glass Partitions
There are many reasons why interior designers and architects recommended the use of glass partitions in homes. The following are some of the key benefits that you will achieve whenever you use glass partitions in your home.
Improved aesthetics and comfort
The main quality of glass is that it is classy and elegant. Therefore, installing glass partitions will no doubt give your home a bold touch of elegance and style. Glass partitions will create exquisite reflections that allow the bold representation of all the colors and effects across your décor.
Glass creates the illusion of space, which could also positively impact on the overall appeal of your home. Installing glass partitions in smaller rooms will make them to appear spacious and more comfortable. Even without additional aesthetics, glass partitions will create an eye-catching modern feel across the spaces.
Despite the visual attraction of glass partitions, they can also enhance comfort in living spaces. Glass partitions ensure a significant reduction in ambient noise in larger spaces without compromising the appeal of the interiors.
Energy efficiency
The other significant reason why you should consider installing glass partitions is because of their energy saving qualities. Due to the clarity of glass, it will allow natural light to effectively penetrate the home throughout the day. That means you will not need a lot of artificial light during the day, thereby saving energy.
Diverse customizability options
Unlike other partitions like wood, glass offers a wide range of design options that will enable you to easily create the desired ambience in your home. Glass partitions can be designed into unique shapes, styles and sizes for different kinds of spaces and effects in living spaces. Besides, glass is very easy to install, allowing you greater freedom when it comes to their applications.
The glass used for partitions come in diverse finishes that you can easily choose based on the desired visual appeal, level of privacy and budget. Even after installation, you can still easily move the partitions to other parts of the home. Due to the ease of customizability, glass partitions also ensure low-cost home remodeling.
Applications of Glass Partitions
Glass partitions are primarily used as barriers to demarcate spaces during remodeling. Whether you are remodeling an old home or settling into a new one, glass partitions can help in demarcating different kinds of indoor spaces including dining areas, kids' rooms, bathrooms, kitchens, home office and living rooms. However, our company can install glass partitions in other sections of the home where you may prefer.
Get the Best Glass Partition Installation Singapore
One of the secrets to getting the most of glass partitions is hiring an expert to install them. If the partitions are wrongly installed, the partitions could be a significant safety risk in your home. At Glass Expert Singapore, we can help you to avoid such threats with custom glass partition installation Singapore. We install glass partitions in all residential establishments including private homes and public housing developments.
In our job, we understand the unique applications of glass partitions in residential settings. As such, we always emphasize personalized glass partition installation. Before the installation, we will first assist you in choosing the most suitable glass partitions for your spaces. The partitions come in unique designs, sizes and shapes that you can easily choose based on the structural requirements of the home and your expectations.
Our company has close ties with leading suppliers of residential glass and mirror products in Singapore. That ensures that you can always get the required glass partitions and installation services at your convenience. We have in-house glass experts to safely and promptly install the glass partitions in every space across your home. We can perform the installation on short notice with a guarantee of the best quality workmanship.
Do not hesitate to talk to us for reliable and affordable glass partition installation Singapore.