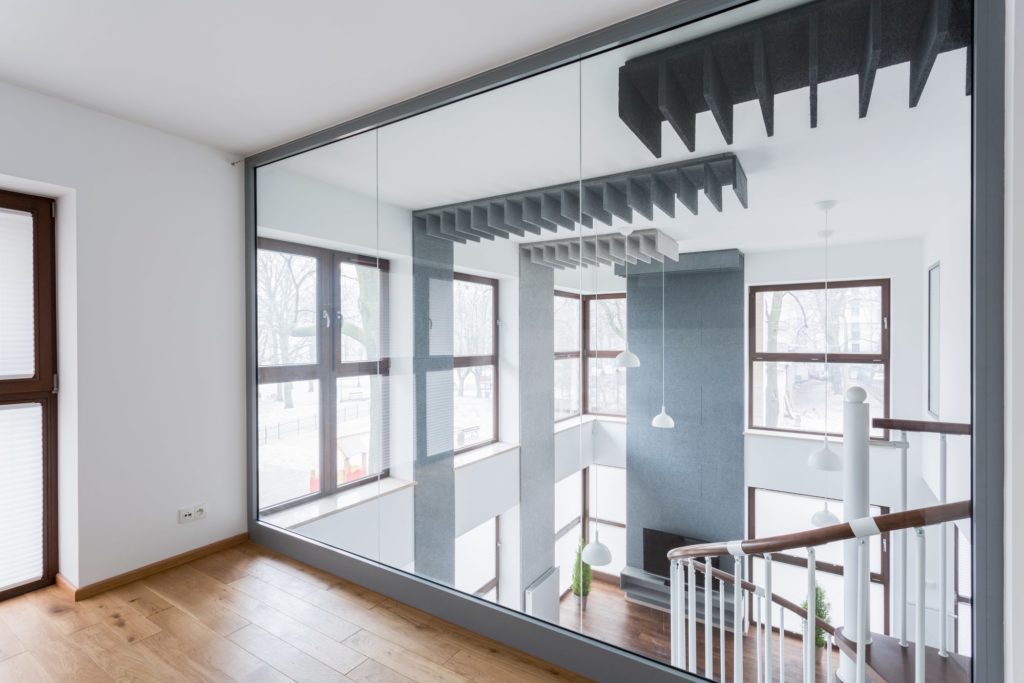 While the primary reason why most people install mirrors in their homes is to assess how they look when grooming or dressing up, there are many applications of wall mirrors. Today, the usage of wall mirrors has gone beyond just the bathrooms and bedrooms into several other parts of the home. Custom wall mirrors are beautiful but, also useful in so many alternative ways that you should know about.
Benefits of Wall Mirrors in the Home
Both interior designers and architects recommend custom wall mirrors as a critical design option with immense functional and aesthetic benefits. The following are some of the main reasons why you should consider integrating wall mirrors in your interior décor.
Enhances the feel and looks of spaces
There are many ways through which wall mirrors can improve the appearance and feel of your living spaces. Foremost, glass gives the illusion of space, which will make the crammed rooms and hallways in your apartment to look more spacious. That could significantly impact a strong sense of comfort therein.
Wall mirrors can also be used as centerpieces to boost the visual appeal of your home. The reflections of the mirrors can create unique focal attraction to make your spaces stylish and beautiful. Wall mirrors can be placed at strategic parts of the home to enhance the ambience without compromising the other decorative pieces therein.
Custom wall mirrors can also reflect natural light into the rooms, thereby keeping the home properly illuminated throughout the day. They can significantly increase the brightness of the rooms. The natural light will make your home more attractive and comfortable.
In case your home has larger imperfections like cracks and holes on the walls that you are not ready to fix just yet, installing mirrors could be a smart move to hide them. That could also go a long way in improving the looks and feel of your living spaces.
Energy efficiency
Installing custom wall mirrors across your home could also cut down the costs of lighting. Placing wall mirrors on the walls adjacent to the windows will allow natural light to easily penetrate into the rooms. Mirrors bounce off the reflections of natural light, which will properly illuminate your home. That means you will need less artificial light during the day, thereby reducing the overall lighting costs for your home.
Customizable
Wall mirrors come in numerous customizable options that enable you to create just the right spaces to reflect your personal tastes and style. The mirrors can be cut into unique shapes and sizes for different kinds of spaces across the home. Besides, you can also get wall mirrors in diverse styles and designs for every décor. In fact, you can even select wall mirrors with custom features that complement the other furnishings in your home.
Applications of Wall Mirrors
Wall mirrors have unlimited applications in living spaces. However, they are mainly suitable for bathrooms, dressing areas, bedrooms, living rooms, dining areas, hallways, kids' rooms and doorways. At Glass Expert Singapore, we can also install wall mirrors on any other parts of the home that you may want.
Get the Best Residential Wall Mirror Installation Singapore
In case you are planning to transform your home with custom wall mirrors, Glass Expert Singapore is the professional to engage. We specialize in the installation of residential wall mirrors in private homes and public housing developments in Singapore. Ours is a guarantee of personalized workmanship delivered at your convenience.
We understand the unique applications of wall mirrors in residential settings. Besides, we also know that homeowners usually have different expectations when installing wall mirrors. That is why we focus on personalized wall mirror installation services tailored to the structural implications and design of your home as well as your individual needs.
In our job, we always strive to provide the best residential wall mirror installation service that will enable you to experience all the functional and design benefits of wall mirrors in your home. We guarantee prompt services delivered on your own schedule for greater convenience. Besides, our company has links with suppliers of quality wall mirrors to enable you get the right pieces for your home on demand.
Simply talk to us for the best residential wall mirror installation Singapore.