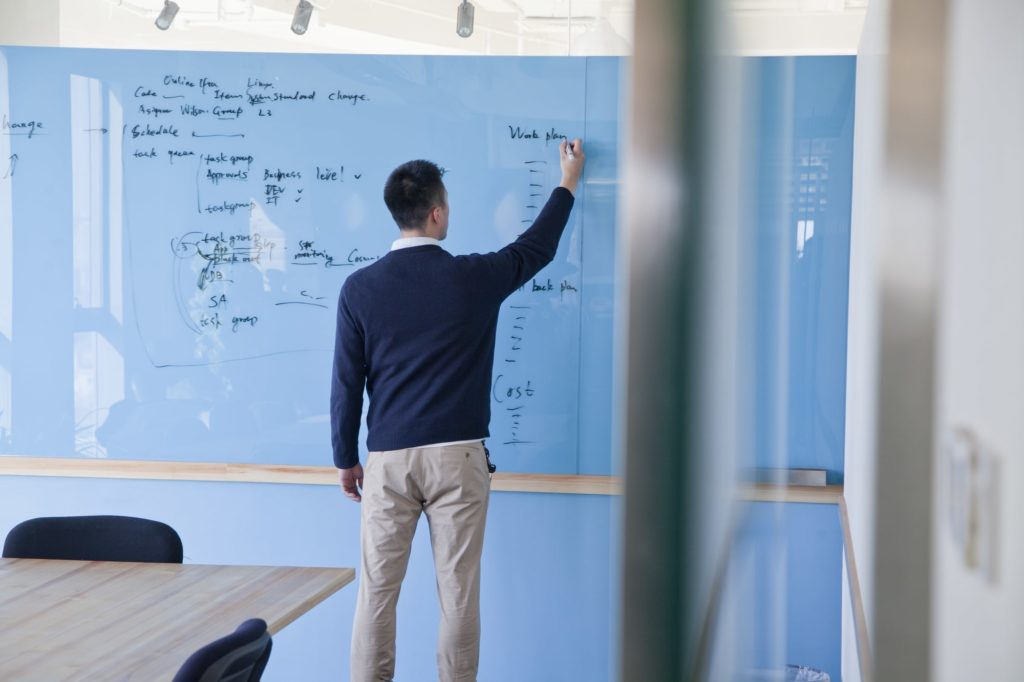 Unlike the conventional blackboards, custom glass writing boards are the new age platforms for writing in many commercial establishments today. Glass whiteboards are continuing to gain immense popularity today mainly because of their adaptability to a wide range of work and business environments. Besides, they also have a trendy appeal that truly captures the changing consumer preferences.
Benefits of Custom Glass Writing Board
Glass continues to take center stage in many commercial projects and, that only suggests its immense benefits. The following are some of the key benefits of installing custom glass writing boards in your office or business space.
Stylish and customizable
The exquisite modern look of glass writing boards is one of their key traits. The boards are enhanced with sleek designs that create a striking centerpiece in every space. Unlike the traditional blackboards, these glass writing boards do not have bulky frames. Instead, they have seamless frames with a trendy modern appeal that makes them great for interior design and advertising.
Glass writing boards also come in multiple colors to choose from including clear, black, red, and blue among others. Besides, you can also opt for glass writing boards with matte or gloss finishes. On the other hand, these boards can also be custom designed and built in unique shapes and sizes for different spaces and functions.
The variety of styles and customizability of glass writing boards ensures that you can easily get the right boards that perfectly complement the décor and theme of your business. Regardless of the style, size, color or finishes, custom glass writing boards offer both decorative and functional merits in commercial spaces.
Glass boards do not stain
Compared to standard writing boards that will always accumulate stains if not cleaned immediately after use, glass writing boards do not have such concerns. Even after repeated use, glass writing boards will not show stains from past notes. Besides, cleaning them is also very easy, simply by wiping off the marks using a wet sponge. That ensures greater convenience in using custom glass writing boards for office meetings, workshops, advertising and interior décor.
Glass writing boards are also eco-friendly and ideal for maintaining proper hygiene in business spaces. The boards use marker pens instead of chalks, which eliminates the element of dust. Besides, the glossy coating of glass also helps with the easy and proper cleaning of the surfaces to keep away bacteria and germs. That contributes to the hygiene and safety of your spaces too.
Long lasting
Custom glass writing boards can adapt to daily usage in different conditions for a very long time without showing signs of wear and tear. Glass is durable and do not accumulate stains, enabling the boards to maintain their appearances over time. Whether you use glass writing boards for occasional meetings with workers or daily advertisements, they never disappoint.
Applications of Custom Glass Writing Boards
Considering the modern style, customizability and longevity of custom glass writing boards, they can serve a wide range of practical and decorative applications in various commercial and retail spaces. Nevertheless, custom glass writing boards are recommended for offices, restaurants, hotels, clubs and bars, beauty parlors and retail stores. Custom glass boards can also be used in factories to communicate to workers or clients.
Get the Best Custom Glass Writing Board Installation Singapore
If you are looking to install a custom glass writing board in your business or office in Singapore, Glass Expert Singapore is the go-to professional.  We specialize in the custom installation of glass writing boards in office spaces, retail stores and other commercial establishments across Singapore.
We understand the key to enjoying the benefits of a custom glass writing board is with quality products and proper installation. Thus, our company will first assist you in getting the best quality custom glass writing board. Our company works closely with trusted glass manufacturers that can provide the right glass writing board to match the available space and your specific expectations.
At Glass Expert Singapore, we focus on personalized glass writing board installation that is tailored to your needs and schedule. Our goal is to enable you achieve the practical and decorative benefits of custom glass writing boards. Talk to us today for reliable custom glass writing board installation Singapore.