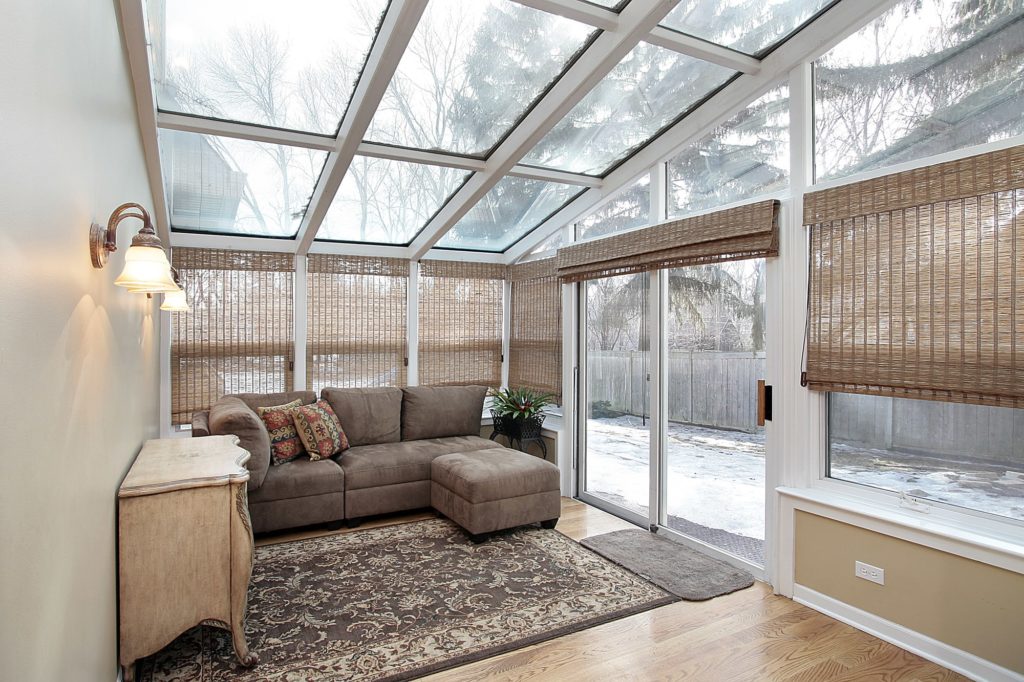 Availability of natural light is important in every home. Whether you are building a new house or renovating, it is important to consider residential glass roof and skylight installation. Well-designed glass roof and skylight will improve the aesthetic view of the home.
Skylights installation is one of the oldest forms of improving the interior look of a home. It offers an attractive view of natural lighting and free flow of fresh air in the house. Skylights materials are available in plastic and glass. However, glass roof are more durable because plastic can discolor or scratch.
If you are wondering whether you need residential glass roof and skylight installation, the following will help you understand the benefits.
Why you need Residential Glass Roof and Skylights
It helps to save on energy
Without a glass roof and skylights, the homeowner will need to invest more in solar energy and high electricity bills to light up the house. Glass roof and skylight installation allows natural light in your home. Therefore, you will put off lights during the day or during chilly seasons to save up on lighting costs.
Fresh air flows freely
Skylight installation allows fresh air circulation in the house better than ventilation. The skylight windows are a solution to stuffy rooms and stores. This will help you save on energy cost that could have been used to run the air conditioner. If you have been looking for a way to improve air circulation in your house, residential glass door and skylights installation is the solution for you.
Improves the aesthetic view
Your house will look better with glass roof and skylights. It helps to increase resale value and to attract potential buyers. A new homeowner will be attracted more to a house that has access to natural light because it will save on energy costs. Consequently, you can remodel your house to make rooms attractive and full of fresh air and natural light.
It makes a room look more spacious
Residential glass roof installation makes a room look more spacious and bigger. You will be able to view the sky during the day and at night. This increases the aesthetic value of the house. When installing the glass roof and skylights, you can consider rooms such as Kitchen Island, living room, or bedroom. It works well in areas that you really need natural light.
Improves Psychological Health
Studies have shown that availability of natural lighting improves mental health of residents and increases productivity. Nature usually has a deep connection with the mental status of human beings. Absence of natural light can make people dull and appear to be stressed. In addition, absence of vitamin D affects the production of serotonin which leads to mild headaches and depression. Residential glass roof and skylight installation will help brighten up residents hence they need to well-position to allow sunlight in the home.
Improves Ventilation
A skylight adds the benefits of free flow of air in the house. During host seasons, skylights allow heat to escape the house and allow in cold air. This helps to improve the quality of air and to control heat temperature. Lack of free flow of air will make a good environment for harmful insects to breed hence increase chances of allergies. Free flow of air reduces the population of such insects and accumulation of dust.
Privacy
A homeowner may be reluctant about residential glass roof and skylights installation because of privacy issue. This has been solved by the availability of opaque settings to improve privacy. You can also install customized blinds that improve free flow of air and energy within the house.
There is a shortcoming with insulating or coating the glass roof because it prevents the solar energy from accessing the home. Also, the coating may affect heat release to the atmosphere from the house with may make a room warmer. Therefore, the coating and insulation can be done during cold season to retain more heat in the house.
Residential glass roof and skylights installing is a good choice for your house. It will help you save on energy cost, make the room spacious and allow free air circulation. Always seek professional advice before installing to choose the best for your home. 
Please contact us today for our products and services!