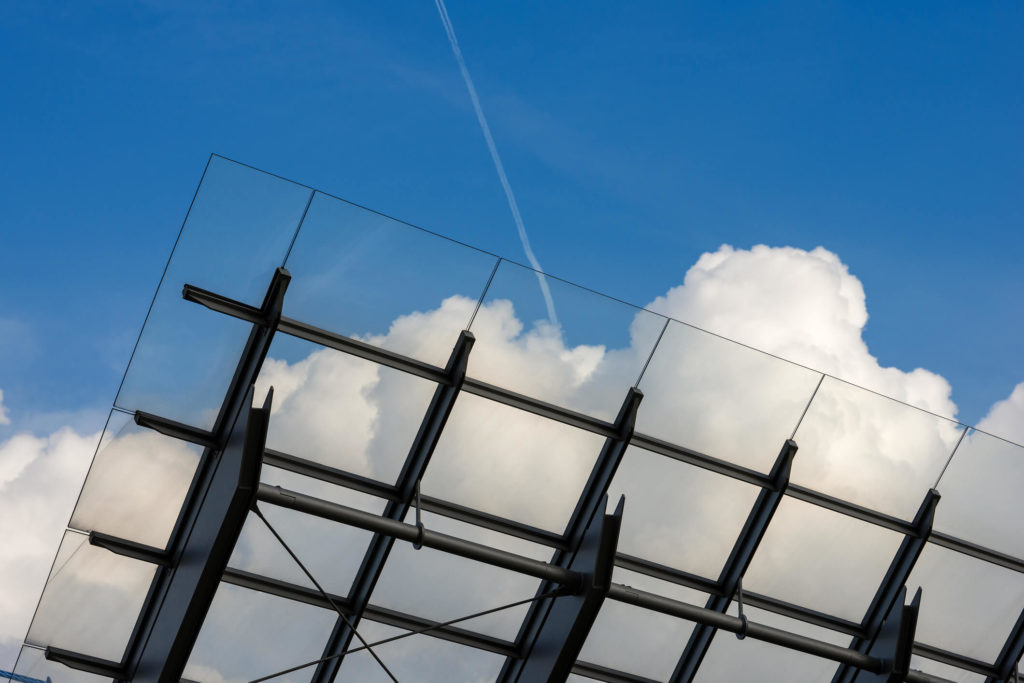 Glass is undoubtedly becoming a popular roofing material for many commercial buildings in Singapore today. While some may be skeptical about using glass on the roofs, many architectures recommend glass roof and skylight as great structural features that can significantly transform the appeal of every building. But, these products offer moiré than just their aesthetic value.
Benefits of Glass Roof and Skylight
The roofing of your premises is an important aspect that requires proper thought. Before you consider installing glass roof or skylight on your commercial building, it is important to check out some of their key benefits below.
Stunning aesthetics
Glass roofs and skylight have a distinctive luxurious feel that will make your entire building to stand out among the rest. Due to the modern and stylish appeal of glass, installing a skylight will effortlessly revamp the entire look of the premises. The new face of the building could be an incredible way to change customer perception and attract more to your business. Installing a skylight could incredibly boost your promotional efforts by giving the business a new modern image.
Increased natural light and thermal insulation
Some buildings are naturally dark, costing a lot of money in terms of lighting costs. One of the greatest benefits of glass roofs is that they are transparent, allowing you to enjoy natural light across your spaces throughout the day. Natural light can positively impact the interior décor by helping to improve the ambience and also highlighting colors.
Besides, the thermal insulation of glass also ensures that less heat is lost to the atmosphere, thus, saving heating costs. Glass roof or skylight will keep your business spaces warm throughout the day, thereby also improving comfort therein. In workplaces, natural light is known to help with boosting moods and performance.
Glass roofs are quieter with incredible outdoor views
To give your customers the best experience, you need a quiet and serene business environment. Unlike most roofing materials, glass is quieter and can help you maintain a peaceful environment across your business spaces. Due to the transparent nature of glass, skylight also provides great views of the outdoors both during day and night. Besides, a glass roof can also make your spaces to feel bigger.
Flexible design options
Apart from the outstanding aesthetics of glass roof and skylight, the products are also customizable in many different ways. The roof and skylight can be designed for specific parts of the roof on your building. The designs can be made for different roofing styles and dimensions depending on your needs and the structural requirements of the building.
Applications of Glass Roof and Skylight
Glass roof and skylight is recommended for various kinds of commercial and retail buildings. The main applications of glass roofing and skylight include hotels and restaurants, shopping malls, nightclubs and massage parlors. For a harmonious visual appeal, it is advisable to install the glass roof or skylight on strategic parts of the building without obstructing other structural features.
Get the Best Glass Roof and Skylight Installation Singapore
Despite the growing popularity of glass roof and skylight on commercial buildings, you should not just hire anyone to put up the roofs on your premises. You need a glass expert to help you find the best quality glass roof and, correctly install them on the building. At Glass Expert Singapore, that is what we offer you. We understand the challenges that many businesses often face when it comes to the installation of glass roofs.
Our company specializes in installing glass roof and skylight but, we also have reliable contacts with leading manufacturers of the products. As such, we will first assist you in getting quality glass roof and skylight for your project. Depending on the structural requirements of your building and expectations, our personnel can help you to easily get the most suitable glass roof and skylight.
After obtaining the roof, we will go ahead to install them as per the pre-determined conditions. Our company offers custom glass roof and skylight installation, which enables you to fully enjoy all the practical and aesthetics of the products on your building. Besides, we focus on prompt workmanship delivered at the convenience of every client. Get in touch with us today for the best glass roof and skylight installation Singapore.